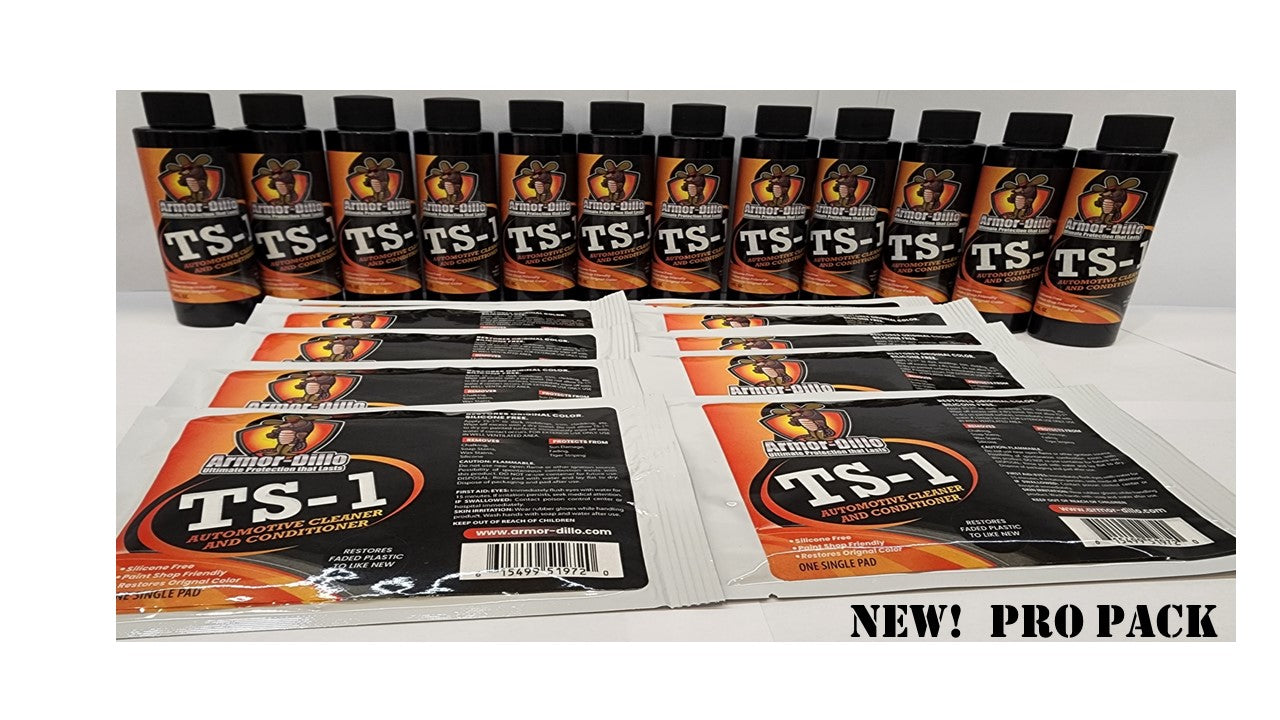 NEW! Armor Dillo TS1 Pro Pack
Regular price $295.00 $279.99 Sale
We're excited to release a NEW bundle for dealerships, auto detailers, car clubs and etc.
In the Pro Pack you'll receive 12 qty. of 4 oz bottles & 12 qty. of pads of the award winning Armor Dillo TS1. 
Our Armor Dillo TS1 will continue to restore your exterior plastic trim, to a like new luster! Remember, this is a maintenance product and will need to be re-applied every 3 to 6 months, depending on the climate and conditions in your area. 
If you ever have any questions, anytime. Do not hesitate to contact us at CustomerService@ArmorDillo.com