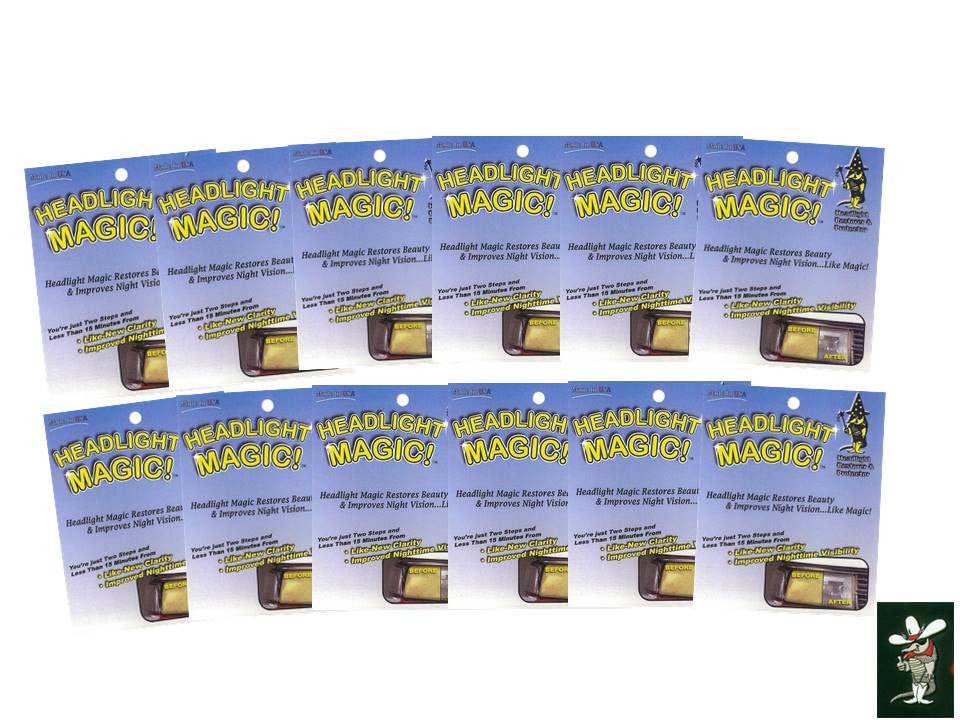 Headlight Magic! Case (12 units)
Regular price $145.99 Sale
HEADLIGHT  MAGIC! offers the longest lasting protective coating on the market trusted by thousands of national freight liners, fleets, used car dealers, and professional detailers. There is no lengthy taping off or removing lenses from vehicle, no buffing, and no extra tools required! Unlike traditional restoration methods, Headlight Magic protects like new clarity providing unsurpassed longevity! Professional results are guaranteed.
TWO STEP EASY PROCESS
No extra tools necessary
Restores quickly and easily
No experience necessary
Longest lasting protective coating 
PLEASE NOTE: MOST ORDERS WILL SHIP WITHIN 2 BUSINESS DAYS. THE SHIPPING RATES/TIME CALCULATIONS AT CHECKOUT ARE BASED ON TIME ONCE USPS PICKS UP PACKAGE.